So tomorrow is the big day - the day that will most likely be one of the hardest days ever. Tomorrow is the day that I pack up my life into half of a CRV and drive the long drive to my new home and life out in Phoenix. It's becoming a tad bit more real to me as my most important belongings are packed up and sitting in the living room, waiting to be shoved put in the car. Yikes! But as anxious as I am, I am pretty excited to get to school. My new teacher inservice starts on Monday and goes until Friday so in less than a week, I'll be attending trainings! Eeeek!! I can't believe how fast everything is going.
Let me tell you, it was not an easy task to pack up all of my teacher supplies that I have been collecting over the past few years. I packed up my most favorite kids books and some bulletin borders and a few other accessories into one box and half of my suitcase. I think I also put a few things in the boxes for the kitchen and bathroom too!! Evan just doesn't understand that teachers need lots of stuff! I hope that teacher that used to be in my classroom left a lot of good stuff since I feel like I'm practically starting over with my collection. I'm hoping to [somehow] get everything down eventually. So if anyone has any suggestions/ideas, please let me know!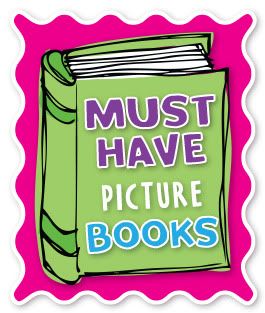 And I'm linking up in my very first linky party! The top five kids books! Right up my alley! So here are mine:
1.
Chicka Chicka Boom Boom
I love this book, as many teachers do. It's so great for teaching the letters and there are so many wonderful activities that go with it! Plus I love the way the author describes some of the letters!
2. A Nice Surprise for Father Rabbit
This is one my favorite books from when I was young. It's about two bunny children who want to do something nice for their dad, who is working late and is stuck in a bad snowstorm. They work so hard to make everything nice for him and they try so much to wait up for his arrival, but ultimately fall asleep. When Father Rabbit finally makes it home, he is tired and cold and hungry, but when he sees the nice things his children did, he instantly feels loved and happy. It's a wonderful book about being thoughtful to others around you and that one nice thing can make someone's bad day better. I just love it!! it can be tricky to find though.
3. Corduroy
Another of my childhood favorites (I even had a stuffed Corduroy!!), Corduroy is just a darling book. I think it's great to teach about persevering and not giving up, and I like how money can be touched upon since Lisa buys him herself.
The Night Tree
Another book about doing kind things for others, Night Tree is about a family who,every Christmas, decorates a tree with treats for animals in the forest. Eve Bunting wrote it so it's beautifully written and I always feel like I'm there with the family whenever I read it. (Of course, it was another of my childhood favorites - sensing a pattern here?!)
5. Elephant and Piggie Books
I adore these books. Not only can I do so many voices when I read it, they are just so darn funny! And they make kids want to read. They are wonderful and are definitely on my wishlist.
And one last thing, Sandra at
Sweet Times in First
is having an awesome giveaway with some cool math resources! Be sure to check it out!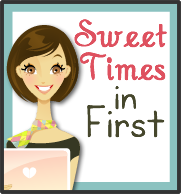 That's all for now! Next time I blog, I'll probably be in Phoenix! Surreal to say and crazy to believe!